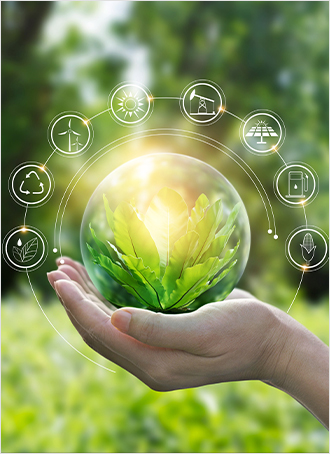 This is a sustainable procurement index of SCHAFFENGOTT
We support the UNGM's policy of increasing the proportion of SP. Therefore, we worked hard to secure sustainability in all areas such as management, product production, and quality control.
SCHAFFENGOTT is focusing our capabilities to
<Environmental Pollution Prevention>, <Human Rights and Labor>, and <Gender Problems>.

Prevention of Environmental Pollution
SCHAFFENGOTT uses eco-friendly digestive drugs that are harmless to people, animals, and the natural environment. In addition, we are making efforts to preserve the ecosystem by obtaining RoHS certification to block certain environmental harmful substances. SCHAFFENGOTT acquired ISO 14001, restricts the use of harmful substances in the environment, measures and monitors environmental conservation and compliance.

Human Right, Labor and Gender Equality
SCHAFFENGOTT pursues UNGC 10 principles for human rights labor and gender equality and the UNWOMEN empowerment principle.
UN Global Compact Ten Principles
<Human Rights>
1. Businesses should support and respect the protection of internationally proclaimed human rights; and
2. make sure that they are not complicit in human rights abuses.
<Labour>
3. Businesses should uphold the freedom of association and the effective recognition of the right to collective bargaining;
4. the elimination of all forms of forced and compulsory labor;
5. the effective abolition of child labor; and
6. the elimination of discrimination in respect of employment and occupation
<Enviroment>
7. Businesses should support a precautionary approach to environmental challenges;
8. undertake initiatives to promote greater environmental responsibility; and
9. encourage the development and diffusion of environmentally friendly techonologies
<Anti-corruption>
10. Businesses should work against corruption in all its forms, including extortion and bribery
UN Women Empowerment Principles
1. Establish high-level corporate leadership for gender equality
2. Treat all women and men fairly at work – respect and support human rights and nondiscrimination
3. Ensure the health, safety and well-being of all women and men workers.
4. Promote education, training and professional development for women
5. Implement enterprise development, supply chain and marketing practices that empower women
6. Promote equality through community initiatives and advocacy
7. Measure and publicly report on progress to achieve gender equality