UN SDGs
(United Nation Sustainable Development Goals)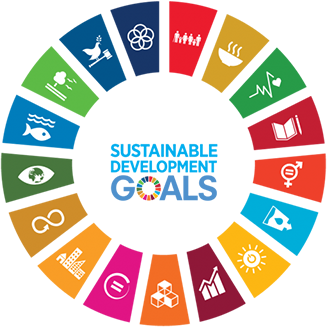 Sustainable Development Goals (SDGs) is a goal to achieve by the UN and international society from 2016 to 2030 to realize sustainable development and end poverty. In September 2015, SDGs has chosen as a follow-up agenda of Millennium Development Goals (MDGs) which had offered an important development framework from 2000 to 2015.
SDGs, consisting of 17 goals and 169 targets puts the value orientation of "human-centered" as first and systematically encompasses three areas of social inclusion, economic growth, and sustainable environment.
Vision
SCHAFFENGOTT researched and developed for three years to make the fire extinguisher which can cover the drawbacks of existing fire extinguisher to low cost and high efficiency
And finally, we improved the weight, hardening, and usage of existing fire extinguishers. Malfunctions are minimized through artificial intelligence and precision are maximized
That's how a safe and environmentally harmless Tritona was born.
We do not satisfy with fire suppression and life protection.
The ultimate goal of SCHAFFENGOTT is responsible for the "safety" of all life under the global village and at the same time guarantee everyone's "right."
Regardless of whether it's the right related to safety or smart technology, regardless of class or income.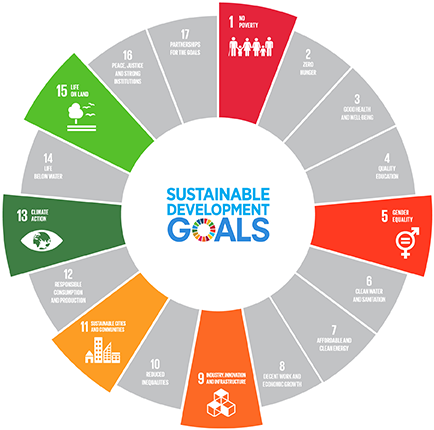 SDG 11. SUSTAINABLE CITIES AND COMMUNITIES

11.1 By 2030, ensure access for all to adequate, safe and affordable housing and basic services and upgrade slums

11.b Substantially increase the number of cities and human settlements adopting and implementing integrated policies and plans towards inclusion, resource efficiency, mitigation and adaptation to climate change, resilience to disasters, and develop and implement, in line with the Sendai Framework for Disaster Risk Reduction 2015-2030, holistic disaster risk management at all levels.

11.4 Strengthen efforts to protect and safeguard the world's cultural and natural heritage

Everyone has the right to safety. We want to create a safe residential and residential stability only by linking Wi-Fi by establishing an artificial intelligence smart disaster safety system necessary to create an inclusive and safe smart city. We have developed a product that reduces real-time disaster risk through IoT technology suitable for the era of the 4th industrial revolution. This is a solution that SCHAFFENGOTT can contribute to building integrated disaster crisis management.

SDG 9. INDUSTRY, INNOVATION AND INFRASTRUCTURE

9.1 Develop quality, reliable, sustainable and resilient infrastructure, including regional and trans-border infrastructure, to support economic development and human well-being, with a focus on affordable and equitable access for all

Well-being is the desire of modern people to pursue a life in which the body and mind are qualitatively rich. SCHAFFENGOTT provides safety-based trust for modern people's aspirations, life stability. The artificial intelligence smart disaster safety system solves modern people's desire for well-being and contributes to building a flexible and reliable infrastructure only by linking Wi-Fi.

SDG 13. CLIMATE ACTION

13.1 Strengthen resilience and adaptive capacity to climate-related hazards and natural disasters in all countries

13.2 Integrate climate change measures into national policies, strategies and planning

13.3 Improve education, awareness-raising and human and institutional capacity on climate change mitigation adaptation, impact reduction and early warning

These days direct damage cases of natural disasters and disasters caused by climate change are increased. Therefore, SCHAFFENGOTT recognized the problem of global climate change and focused on innovative technologies that can respond urgently. The amount of carbon emitted by forest fires around the world in July 2021 is about 343 million tons. This is comparable to the amount of carbon emitted by about 6.3 million cars over 10 years. SCHAFFENGOTT's TRITONA AI fire detection sensor detects fires in real time and transmits rescue signals, enabling rapid and early response. Through this, the world will be able to improve disaster response.

SDG 15, LIFE ON LAND

15.1 Ensure the conservation, restoration and sustainable use of terrestrial and inland freshwater ecosystems and their services, in particular forests, wetlands, mountains and drylands, in line with obligations under international agreements

15.4 Ensure the conservation of mountain ecosystems, including their biodiversity, in order to enhance their capacity to provide benefits that are essential for sustainable development

14.5 Take urgent and significant action to reduce the degradation of natural habitats, halt the loss of biodiversity and protect and prevent the extinction of threatened species

SCHAFFENGOTT establishes a disaster safety system for the sustainable humanity and ecosystems. We strive to protect all life around the world and protect the ecosystem directly related to the climate. Therefore, we have developed the TRITONA series that can be easily used by anyone and can respond urgently to AI technology, unlike the existing heavy and difficult fire extinguishers.

SDG 1. NO POVERTY

1.5 By 2030, build the resilience of the poor and those in vulnerable situations and reduce their exposure and vulnerability to climate-related extreme events and other economic, social and environmental shocks and disasters

While learn about the reality that the vulnerable, the poor and the developing countries could not enjoy smart cities, SCHAFFENGOTT thought the vulnerable in need of help is the place where our technology really needed to be distributed.
Therefore, we would like to achieve SDG 1 through AI Tritona, an artificial intelligence that can secure emergency response and safety from disasters by paying attention to SDG 1.5.

SDG 5. Gender Equality

5.2 Eliminate all forms of violence against all women and girls in the public and private spheres, including trafficking and sexual and other types of exploitation

SCHAFFENGOTT provides solutions using AI and IOT technology for women suffering from anxiety about crimes, including sexual violence, and high spending on safety.